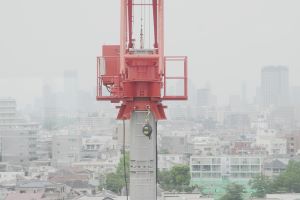 What's your construction company's greatest asset? Many would say talent (aka employees). Other valuable assets are your tools and fleets of vehicles, especially heavy equipment with movable parts.
Your construction equipment maintenance schedule is critical to operations and profits. You should always calendar maintenance based on equipment hours, not days or months. Here are some maintenance suggestions and timelines, but be sure to cross-reference all equipment manuals and manufacturers' recommendations.
Daily Construction Equipment Management Processes
Pre-operation – Perform visual inspection/log it, and include:

Any overhead/tripping hazards
Belts/hoses
Cab condition
Damaged/loose/deteriorating parts
Fluid/fuel levels
Leaks
Tires
Undercarriage
Where equipment is parked

Warm-up – Run equipment for 5-10 minutes, then check:

Airflow
Brakes
Dashboard
Fluids
Hydraulics
Lights
Odd noises

Operation – During its operation, pay attention to:

Gauges
Greater-than-usual vibrations
Odd noises
Performance issues

Shutdown – Let the engine idle 5 minutes before shutdown:

Clean/wash equipment if possible
Fuel – fill it/log fuel level
Park in a safe place/engage parking brake

250-500 hours:

Change fuel & air filters
Change oil & oil filters

1,000-1,200 hours:

Replace cabin air filters
Replace coolant filter/inspect air dryer (if applicable)

4,800-5,000 hours:

Change return filters
Check hydraulic filters/oils & tank
Check pins/bushing
Check radiator/antifreeze
Perform transmission differentials service
Every piece of heavy machinery should have a history log that includes repairs, storage, problems, and issues resolutions. You can download and print a construction equipment preventive maintenance checklist, but there are several fleet management software choices when you're ready to recycle all that paper and go digital!
Get Real-Time Business Development Data
We believe our information can also be one of your company's greatest assets. Construction Monitor provides presorted digital data you can evaluate and/or print, including mailing labels for marketing campaigns.
Check out our LinkedIn page or follow us on Facebook. To learn more about lead generation and marketing for your business, email us at [email protected] or contact Construction Monitor.