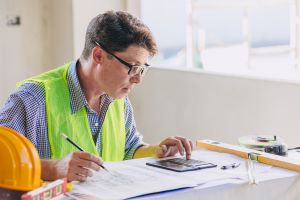 It felt as though construction costs for materials might be stabilizing in 2023 but perhaps we are becoming more comfortable with uncertainty. Building Design & Construction Network says 2023 year-end reports indicate an "overall" equilibrium but with variations. We've seen decreases in aluminum, lumber, and steel pipe costs and double-digit price increases in concrete, glass, gypsum, and insulation.
The Gordian construction costs Q3 2023 report released in September indicates more predictable material pricing fluctuations in 2024. Also, market demand and labor shortages may offset any cost savings potential. The Quarterly Construction Cost Insights Report predicts stabilization for the remainder of 2023 and examines materials' historical construction costs and future pricing trends.
Concrete block – Concrete block costs are anticipated to decrease by 1%-2% annually through 2025.
Conduit – Expert Market Research says the energy-driven electrical conduit global market is expected to grow at a CAGR of 7.4% during 2024-2032.
Copper electric wire – Lead times remain high depending on the manufacturer; from 30-60 weeks.
Fiberglass insulation – Supply shortages drove up prices in 2022 and costs continue to hold at those levels.
Framing lumber – There are fewer supply chain issues and costs have returned to 2020/2021 levels, but Canada's wildfires could jeopardize future supply.
Structural steel – Prices are decreasing, and lead times are normal but future demand remains high.
Overall, cautious optimism prevails for the remainder of 2023, but regional costs may increase in 2024. According to the report, some material costs "will be driven by the demand for infrastructure projects and large-scale endeavors such as data centers and semiconductor plants, which will tie up future supply."
Construction Costs Management
The days of hard bids for large projects may be history. Construction costs' instability means price adjustment clauses are mandatory. But first, you need to learn about and act on timely construction business leads. Increasing your business is another way to offset and manage uncertain costs.
Building permit data is key to business-building. It's free, but you don't need to waste time sifting through information that doesn't pertain to what you do or where you work. Our information is customized for your company.