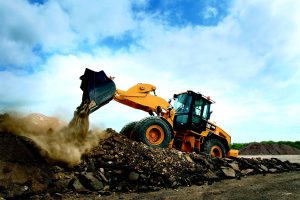 In September 2022, 149 Floridians died from injuries related to Ian, and total hurricane property losses could reach $75 billion. It may be one of the costliest hurricanes in U.S. history. Based on recent studies, hurricane-focused construction codes could reduce property damage by more than $1 billion/year in hurricane-prone states like Florida.
3 Ways Florida Construction Codes May Change
According to the NIST (National Institute of Standards and Technology), the ability to withstand hurricane-force winds is the survival key for buildings on the Eastern Seaboard and Gulf Coast. The organization is examining architectural options and says, "Determining the right level of winds to design for is tricky business."
Coastal states and builders are watching carefully to see how Florida construction codes may change. LJP Construction Services President and Construction Risk Management Expert Don Neff offered some possibilities for hurricane-proof construction codes.
Flood elevations – Living levels vs. mean flood levels may indicate federal flood maps are underestimating risks. Stricter construction requirements could reduce risks for insurance providers. Elevations for homes and multifamily properties anchored on concrete piers may change.
Legislative initiatives – Among other modifications, the Florida statute of limitations for construction defects could be reduced from 10 to seven years.
Wood framing – Inland locations in north Florida, which are typically safer from coastal hurricanes, are already using concrete blocks when building most new homes. Concrete block homes perform better than wood-framed in high-wind weather.
The eye of the hurricane passed over Punta Gorda, Florida. Damages there were much less than they would have been 20 years ago.
"After Hurricane Charley devastated Punta Gorda in 2004, the reconstruction…included some of the toughest storm-specific building code requirements in the country," concluded Neff. "The structures that survived Hurricane Ian in Punta Gorda used those building codes."
You can "batten down the hatches" during an economic downturn or you can seek ways to increase revenue. Building permit information can help you weather the storm with business opportunities. Ask us how. Contact Construction Monitor today.