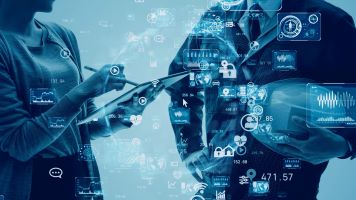 Effective safety management and accident prevention take more than minimal compliance. And we spend a lot of time reviewing construction business safety incidents that occur despite compliance. History can shape the future if we take advantage of what we have learned.
As we become more forward-thinking, our industry focuses more on accident prevention. Technology can reduce risks and save lives.
Safety and Construction Business Protection
Speaking about the future of construction safety and technology, "AI will be everywhere," says one construction safety software company.
AI can also be a valuable tool for managing the health and safety of construction site workers. AI can analyze data…identify patterns and trends indicative of potential safety risks or hazards. AI-enabled software and platforms…can help to proactively identify and mitigate threats before they result in accidents or injuries. –sAIfety.ai
Onsite data collection using sensors, cameras, and mobile apps can automate real-time preventive safety measures. But technology-based decision-making is only as good as data entry. In other words, on-the-ground teams and subcontractors must enter honest, timely information into the system for it to work.
OSHA Defense Attorney Michael Rubin says when involved in safety incident resolution, construction business owners report holding safety meetings, job training, toolbox talks, and more, but when asked to provide the proof, "There is none. That's just not very persuasive." Implementing safety technology increases the likelihood you have evidence-based data available within minutes.
Our ConTech Data Works for You
Construction Monitor encourages community business development for every U.S. contractor. But we believe your construction business-building team in Portland shouldn't have to spend an hour reading about construction business development in Orlando (unless they want to). That's why our IT superheroes sort mountains of building permit data into customized, manageable, and actionable information.
Talk to our sales professionals about taking your company where you want to be. They're excited about your construction business growth opportunities! Aren't you? Contact Construction Monitor today.