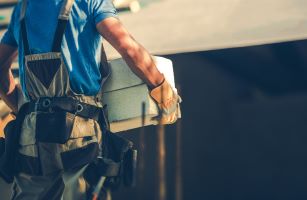 Solutions for construction labor shortages are often about change. Change your company culture. Upgrade your hiring strategies. Apply different values to enhance employee retention.
One of your constants is the value construction equipment provides your organization. Here are suggestions to help you use and/or modify your equipment to compensate for labor shortages.
Equipment Attachments Can Increase Productivity When Labor Shortages Occur
In tandem with a tighter construction new-hire market is the aging-out of our most experienced talent. For Construction Pros.com says you can maximize productivity with the workers and construction equipment you have in place:
Maintenance always makes a big difference in equipment longevity and performance.
Performance analysis and worker health monitoring using telematics can increase safety and efficiency as well as productivity.
Solid equipment training is paramount.
It may be time to explore the versatility of your construction equipment. Sometimes one piece of equipment can have several different attachments that increase the range of performance options.
Stand-on skid steers are an example of everyday construction equipment for which attachments can be used to do more:
Backhoe – Backhoe attachments have many uses and they can sometimes do the work of excavators. Backhoe attachment types include:

Augers
Brooms
Buckets
Couplers
Grapples
Hammers
Pallet forks
Rakes
Rippers
Snowplows
Thumbs
Bucket – These digging-and-moving attachments have versatility galore. For example, instead of cutting a tree branch into manageable pieces, use your grapple bucket. Bucket types include:

Dirt
Four-in-one
High-capacity
Light material/snow
Multipurpose
Utility
Specialty

Microtrencher – Microtrenchers can improve turnaround times using fewer people.
Stump-grinder – This stand-on skid steer attachment can replace stump-grinding machinery.
Trencher – This add-on can sometimes do the work of a dedicated trencher with a quick attachment swap-out.
Thinking outside the box about ways to use equipment attachments can help you work faster. It can also free construction workers for other jobs.
If you're interested in exploring more jobs in your area, we've got the tool you need. Ask us about weekly lead-generation information. Contact Construction Monitor.