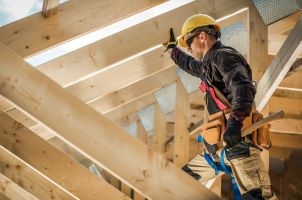 The U.S. construction industry recorded 383,000 unfilled jobs in April 2023, but construction companies are consistently passed over by applicants. Job seekers say they are searching for innovative, diverse company cultures driven by ethical standards.
What does that mean?
An ethical business is one that considers the impact its actions, products, and services have on the environment, people, and animals. –Startups
Workers Seek Ethical Construction Companies
You make a substantial investment in new hires. They don't discount that, but today's workers see your company as their life-investment. HR Dive's Caroline Colvin reports workers seek ethical construction companies as one way to protect their careers.
They choose carefully.
Construction management consultant Paul Netscher said unethical behavior by construction companies can "lead to loss of reputation, which impacts future work. …Contractors have faced lengthy legal battles and suffered large monetary fines for unethical behavior." He added that unethical construction companies will find project productivity is seldom what it should be, which costs them even more.
Organizations frequently cited for safety violations are likely the best example of what jobseekers avoid. Another example might be companies that have a reputation for looking the other way when shortcuts are taken that save time but compromise project quality. For today's construction workers, subtle discriminatory practices aren't minor problems; they are major red flags that will not be tolerated by "good sports."
Examples of construction business unethical behaviors or practices include:
Accommodating deceitful clients that leak the lowest project bid and request you submit another, lower-priced bid
Cramped, dirty worker break areas/bathrooms
Disregarding employee theft
Employing immigrants without documentation (and paying below minimum wage)
Engaging in substandard environmental practices
Fixing project bids ("losers' fees, etc.)
Ignoring change requests
Not paying workers, subcontractors agreed-upon wages
Paying bribes
Refusing to honor contracts
Slow-to-pay workers, subcontractors
Submitting fake/altered expenses, insurance/legal claims
Submitting poor-quality/defective project deliverables
Unreported use of substituted, substandard materials
Business ethics is about being honest and fair in all interactions. It means not compromising compliance, safety, or quality. It means paying what is fair and not profiting from other companies' mistakes.
Our company promotes construction company profitability through subscriptions to building permit analyses. The data is customized to generate business-building leads in your area.
Request a free copy or information about subscription support. To learn more, select the "click to chat" button on every website page or contact Construction Monitor.