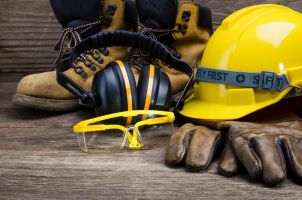 The U.S. averages 21 trench deaths annually. But 39 people died in trench accidents last year and the increase is troubling. OSHA launched an outreach campaign in April 2023 to increase awareness of trench injuries and fatalities in the construction industry. Trench boxes are one of the best solutions to protect construction workers. However, not using them or incorrect use continues to be a problem.
Weight's What Matters: Trench Boxes
Since most trench boxes are made of strong metals, their quality has more to do with weight, says Padgett Risk Consultants. The 4 main types of trench boxes are:
Heavy-duty steel – These provide the best protection and can last 20 years. Heavier steel boxes require machinery for placement, so may be problematic for construction contractors that have lighter equipment.
Lightweight steel – These are better if you have lighter equipment for placement and don't perform deep trenching every day.
Aluminum – These trench boxes are easier to handle and place. But they're also easier to damage. They don't provide the best safety for large-diameter, deep pipe-laying.
Modular – Great for small project pipe-laying. Because they are sectioned, workers can customize them for placement. If you damage one piece, you can simply replace that piece. But they're usually made of lightweight aluminum.
Trench Boxes vs. Shoring & Sloping
Trench boxes are protective shielding equipment. Shoring and sloping are also trench-digging safety precautions. Shoring uses hydraulic jacks to keep dirt in place over long periods. Sloping is cutting the trench at an angle to avoid cave-ins. The degree of slope varies by soil conditions, and it's the most impractical (in many cases) and dangerous trench protection.
Trench boxes may not prevent cave-ins, but they keep construction workers safe if one occurs. During a cave-in, the worker may experience sudden noise and general confusion. But then he or she is grateful to be still alive and breathing inside a box.
Always follow your trench box manufacturer's instructions and heed OSHA rules about trench boxes' handling and placement. As always, renting vs. buying should be studied.
Construction Monitor sells information, and we upgrade it every week. It comes from a massive building permit database, and we sort it into manageable – actionable – info. Contact Construction Monitor. We'll explain how it works.