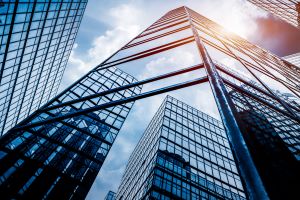 You read a lot about why you need social and digital media to boost your construction business. But sometimes we forget where we came from and need to reinforce who we are. We need to go home.
Our city or town; our community is one of the most valuable business-building resources. Local media can keep your construction company brand at the forefront when planning boards and development committees meet.
4 Ways to Use Local Media
You may buy uniforms for t-ball teams. Perhaps you sponsor a local drag-race car or spearhead the annual food drive. Most businesses strive to support their local communities. Unacknowledged, anonymous charity is the purest form of giving, but you're in business for profit. Self-promotion is a good way to make money. Locally advertise your community support and share information.
To generate positive publicity:
Use your story – Are you the area's first woman-owned construction company? What's the story-angle behind community support? Is an employee a cancer survivor and heading a community donation drive to support cancer research? Local media is interested.
Be able to say why local residents and businesses should be interested in your story – If you signed a contract to work on a new housing development, that's not exactly newsworthy. But the number of jobs it will create and the type of community impact that may result are something people will care about.
Always promote events – If you don't have an upcoming event, stage one. Ribbon-cuttings and groundbreakings are (yawn) fine, but a story about a 60-year-old employee and her new recruit-trainee operating a big excavator… That's interesting.
Manage vulnerability – If you're tossed into a bad situation media-wise, avoid saying, "No comment." It sounds haughty and…guilty. You can say, "I don't know, but I'm trying to find out." Brainstorm worst-case scenarios and create a script for them. And if negative news is about to surface, get in front of it and disclose it yourself, your way.
For more media management information, check out How To Write a Press Release. For more local construction business information, contact Construction Monitor.