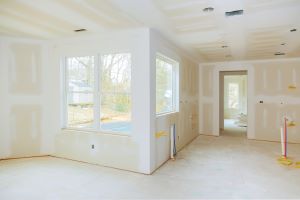 Naturally, headlines and housing construction statistics influence our industry. But building products' market research company The Farnsworth Group says there are other, more difficult metrics also at play, like what builders are feeling, why they feel that way, and how those attitudes impact their businesses.
At this year's National Association of Home Builders conference, a positive trend was seen by Grant Farnsworth, who took a poll of building product manufacturers/attendees. The majority of those polled were somewhat or extremely optimistic about the future of construction and building materials. "Many expected the bottom to fall out and it just hasn't," said Farnsworth. "Some are seeing growth or starting to see increased sales…from builders."
Multi-family – Investor-driven multi-family unit development is likely to continue to drop off due to the borrowing environment and as existing under-construction projects come to market in 2024-2025.
Single-family – The National Association of Realtors' chief economist anticipates overall housing starts in 2023 will decrease, but 2024 housing starts will "ramp up" about 5.4% to 1.55 million. Home sales dipped in August 2023; however, single-family construction permits increased by 1.9%. That indicates new construction is thriving despite higher mortgage rates.
Seasonally adjusted annual rates for August single-family were:

Building permits – 1,543,000
Privately owned housing starts – 1,283,000
Privately owned housing completions – 1,406,000

Remodels – The Joint Center for Housing Studies predicts remodeling growth will slow for 2023 overall. But home values remain high, so remodeling contractors should see significant homeowner spending by Q1 of 2024.
It's All in the Details…
Which companies are the top 15 general contractors in your area? Last month, how many permits were issued for commercial and solar projects?
If your company needs to know what's trending or you need a historical perspective to plan a marketing program, we've got presorted building permit information for:
Apartments/condos
Cabins
Demolition
Duplexes
Footing/foundation
Garages/carports
Grading/dust
Other residential
Remodels
Residential reroofs
Single-family
…and more
Our construction marketing influencers want to share proven strategies that can change your attitude about business-building. Customized, local construction building permit information can increase your profits if you know how to use it.