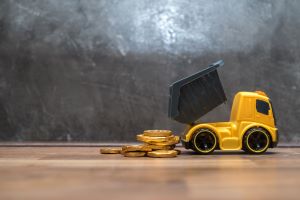 Construction spending will go up next year, but modestly at best. After the "scorching" growth rate of 2023, construction spending had logically only one direction for 2024. Down.
…After the surge this year, market spending growth is expected to come back to earth in 2024. Forecast panelists are calling for a modest 2% increase in overall building spending next year, with a projected modest decline in the commercial sector, a 4% increase in spending on institutional facilities, and even just a 5% increase in the currently red-hot industrial sector. –Kermit Baker, PhD, Hon. AIA
The July 2023 American Institute of Architects' Consensus Construction Forecast report included percentages of change from panelists that included:
Associated Builders & Contractors
ConstructConnect
Dodge Construction
FMI
Markstein Advisors
Moody's Analytics
Piedmont Crescent Capital
S&P Global/Market Intelligence
Wells Fargo Securities
They say construction spending in 2024 will logically be less than 2023 and many material costs are likely to decrease. Some predictors of construction spending growth forecast decreases from -1.0% (Wells Fargo) to as much as -4.7% (Piedmont Crescent Capital) from 2023 to 2024.
The positive impact of lower prices on construction spending will be negligible. Even with better pricing of construction materials and fewer supply chain challenges, construction spending will continue to be strongly influenced by labor shortages, elevated interest rates, and restrictive lending
Construction Spending for Your Business
Investopedia says construction spending is an economic indicator. It measures spending for building projects.
Measuring construction spending for building projects closer to home…or any area of the country in which you want to work, is free. For example, the September 26, 2023 revised building permits (from September 19) survey report is public. Statistics about solar permits are also free.
Information is what you need to make knowledge-based business decisions, and you can spend hours gathering free internet information. Your time is worth between $50/hour and $150/hour. How many hours do you want to spend researching local construction information?
We'll do the work for you and deliver at-a-glance results every week. Request a free trial or contact us to learn more.