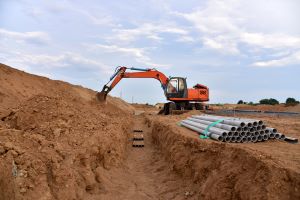 Some say the current era is "The Age of IoT." (This references a time when technology – software, sensors, etc. – is embedded into almost literally everything; the Internet of Things.) But that era-definition seems to have become less frequently referenced lately and the reason could be we haven't actually defined what is going on here and now. Perhaps only history can tell us what we're doing. For the construction industry, this is surely an age of change.
In fact, let's call it the construction industry's "Age of EiC" (Everything is Changing). From concept through creation, architecture design through the final inspection, everything in the construction industry is changing. Keeping abreast of better ways to work and managing new-age customer expectations are among the numerous challenges we face.
Reading blogs, researching equipment… Every day is a learning opportunity that can lead to profits. Construction industry networking and business opportunity venues include trade shows and conventions. Here are just a few events you can take advantage of for the remainder of 2023 and into 2024.
2024
Attending and participating in construction industry events is one way to build your business. Another way to find – or better, to create – opportunities is a Construction Monitor subscription.
Contact us to learn more.