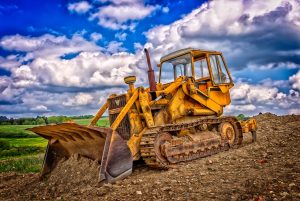 Working with your hands was once a low-level job unless you were a surgeon. There's a new generation of young people ready to be groomed for construction careers, but it's up to us to get the word out. Let's provide enough education so the question, "What do you want to be when you grow up?" can generate answers like, "carpenter," "plumber," or "welder."
General contractor Chris Eccleston and media professional Jenny Kerr Schroen of Delmarva Veteran Builders co-authored a book and they're going to get the word out in June 2023. Grit Leads to Greatness targets kids ages 6-12 years.
Trig and Teigan are siblings living in a city of citizens so enraptured by glowing stones that their properties are decaying from neglect. They have forgotten how to build things. Do Trig and Teigan have the "grit" to change their world for the better? The kids embark on an adventure that introduces them to an ogre-mason, carpenter, plumber, and electrician-magician. These creatures teach them skills to rebuild their city.
The authors hope the tale will generate excitement about construction careers among second-to-sixth graders. The book is available for pre-order and will be released in June.
Marketing Construction Careers
Most vocations take years of expensive, formal education but a construction career path can begin today with a skilled trade and apprentice "earn while you learn" programs. Students of all ages can discover there are exciting jobs in construction if you provide the information.
Emphasize safety – A strong safety culture shows you value and care about your employees.
Go local – Offer summer jobs. Work with local high schools and colleges to develop internship programs. Consider sponsoring an ACE Mentor Programs of America or YouthBuild USA program.
Never stop recruiting – Always look for ways to attract and retain new workers.
Offer career paths/training – "Workers want to know they can move up the ladder," says ConstructConnect editor Kendall Jones. Creating career path maps and providing ongoing training shows them you are invested in their professional growth.
Upgrade company culture – Cultivate diverse populations and prioritize lifestyle advantages vs. money.

Childcare
Creative/flexible work hours
Family leave
Medical insurance
Paid personal days
Paid vacations
Retirement packages
Wellness programs
Marketing construction data is what we do. We know ways to use building permit analytics for your company's mass mailing and marketing programs. Contact Construction Monitor today.