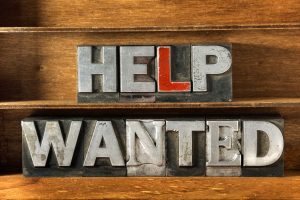 Every industry is experiencing a wave of retirement-age exits. In 2022, the median worker age in the United States was 42.3. But the construction workforce is more hard-hit than others. Some say the problem began during the Great Recession.
The construction industry really took it on the chin during the Great Recession. The number of construction firms fell by nearly 150,000 between 2007-2013 and over 2.3 million jobs were lost due to layoffs, early retirement, and workers leaving for greener pastures. –ConstructConnect.com
We get tired of hearing how the construction industry is "slow to adapt," but we had plenty of time between 2007 and today to address what has now become a mega-problem. We have an aging construction workforce and no one to fill their jobs.
A catch-22 could be defined as a "circular circumstance." In other words, the problem is a problem because of itself. Construction companies are saying no to work because they don't have the required talent to fulfill the project. The lack of work – coupled with seasonal layoffs – can cause potential workers to avoid the instability of construction jobs. And the cycle continues.
Recruiting, Retention Solutions To Construction Workforce Dilemma
Construction Dive says more focus on recruiting and retention efforts, technology improvement, and continued investments in education can keep your company solvent when more experienced workers retire.
Your company can become its own local recruiter. In addition to job fairs and high school career days, your company can create construction career recruiting opportunities within your community.
One tip is to target younger students. A construction company's media pro and a contractor co-authored a kids' book about construction targeting ages 6-12. It will be released in June 2023. Grit Leads to Greatness is an example of a construction workforce development tool that benefits our industry.
When your older workers leave, knowledge and experience go with them. But newcomers to construction work are eager to adapt to change. They can assist in defining new ways to learn on the job and even contribute to making "the way we've always done it" on projects safer, faster, and more profitable.
One way to increase profits is to assign business development to a team of new hires. Request your business development masters contact Construction Monitor. We have ideas.