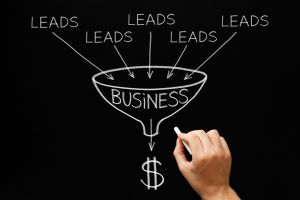 You rarely go a day without using your cellphone's mapping app or streaming television programs. Technology is terrific. As our industry continues to be technology-driven, you have many choices for software that will save time and money. You can also invest in software for making money by generating construction business leads.
Generating Construction Business Leads (Without Buying More Software)
It's difficult for many of us not to get excited about construction business lead-generating software programs out there. Many perform multiple functions using various marketing tools. Capterra says the top software for construction business leads are:
HubSpot Marketing Hub
Instapage
LaGrowthMachine
Lusha
Marketo Engage
Salesforce
Seamless.AI
UpLead
Zerobounce Email Finder
Zoho CRM
Cultivating a lead-generating, marketing plan for your company may include software. But mainly, back-to-the-basics analyses and actions will do more for less:
1. What do you want? What do they want?
Do you want to focus on developing alliances with real estate developers? Maybe you want to target homeowners of a certain age, income, or ethnicity. Know what you want, then decide how to attract your focus.
2. Set goals.
Create a plan for lead development then…
3. Revamp your website.
Get assistance from industry professionals. If you wouldn't use untrained family members for professional construction services, don't use them for website development. Be sure to add and maintain a current blog page.
4. Be easy to find; easy to reach.
PPC (pay-per-click) advertising is one of the best ways to generate new business; if you do it, do it right. They'll give up if you're too hard to find. Every communication should include easy, mobile-friendly ways to contact you.
5. Business development doesn't end with lead generation.
When it comes to closing sales, the devil's in the details. Your marketing pros can cultivate potential customers by asking the right questions. Identify key company decision-makers. Create an effective sales pipeline for the "not ready now, but maybe later" prospects.
Construction Monitor Is the Ultimate Lead Source
We provide U.S. construction leads every week to construction-industry companies. Using free building permit information, we sort and customize thousands of analytics so you can easily find:
Business partners
Competitors
Detailed statistics
Historical data
Marketing/lead-development tools
Mailing labels
Mapping & digital notes
New companies
Project details
Real estate developments
Remodeling projects
Reports

Basic
Summary
Top-company

Solar permit information
Our data works for small businesses and large corporations, and it can work for you. We're also easy to find:
We don't sell software nor endorse any software services except our own. Contact Construction Monitor for info about construction business leads.