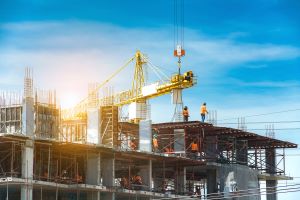 It's hard to believe we're wrapping up this year and putting action plans in place for the next. The construction industry faced record labor and materials shortages, supply chain challenges, and unstable pricing throughout much of 2023. No wonder there already are concerns about 2024.
One way to lessen the need for damage control is to plan ahead. Contractors that are prepared for the same struggles in 2024 we saw this year will have fewer problems to overcome.
Construction Dive says to plan for success (and setbacks).
Costs – Contractor bid prices increased .02 percent in August 2023. Unfortunately, construction services and materials costs increased 1.1 percent. Inflation challenges and fluctuating prices will likely continue to plague the construction industry in 2024. Construction equipment rentals are expected to increase 2.9% in 2024 and 3.3 percent in 2025. Rental Management magazine attributes that growth almost directly to the "infusion of funds" from the Infrastructure Act.
Labor – Hiring and then retaining good workers has been especially difficult and the labor shortage will continue to cause problems for construction industry companies. Associated General Contractors says 88% of contractors have ongoing challenges finding and keeping workers. At November 2023's Construction HR & Workforce Conference, "The Magic of AI" in construction recruiting and hiring will be a featured session.
Supply chain – The Infrastructure Investment and Jobs Act of 2021 was tasked with increasing construction industry U.S.-based services and materials. Build America, Buy America has led to greater demand for and shortages of many items which has caused "unprecedented material wait times."
What You Can Do To Manage Construction Industry Challenges
To avoid potential supply chain snafus, order early. Develop a plan B for every project phase. Other strategies for overcoming construction industry challenges now and next year include:
Safeguard assets – Supply demands and material shortages can lead to theft and bootleg marketing. Increase onsite security.
Shop around – It may be time to research other vendors.
Strategize to increase hiring/retention – Increase focus on technology, career advancement, diversity, competitive pay, and a dynamic, supportive work culture.
Strengthen business opportunities – Contact Construction Monitor.