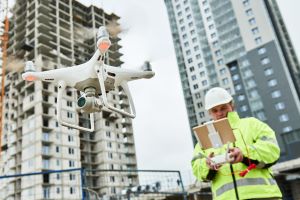 One of the most common objections to construction technology is, "We're fine doing what we've been doing." Perhaps it's easier to keep working the way your parents and grandparents did, but eventually, your company will be a dinosaur, even in your local market.
Here's what happens when you do nothing:
Litigation losses – Disputes will occur no matter what. But if you can't support your claims with centralized, accurate information, you lose.
Misinformation – The #1 way to lose money in construction is rework caused by outdated information.
More time spent searching; less productivity – Documents are on her desk, in your truck, or in the project manager's laptop.
Sharing information is difficult – Most construction project mistakes could be avoided by real-time communication.
Here's what happens when you implement construction technology:
Hiring increases – Today's workforce requires technology for job satisfaction. You may take pride in, "We've been in business since 1952," but to attract employees, you should be able to say, "We'll be in business when others fail."
More competitive – Top construction companies invest heavily in cybersecurity and cloud-based technologies. You'll be able to level the playing field when bidding projects.
Save money & make more money – Miscommunication and reworks will nosedive; that saves money. But your ability to provide fast, accurate estimates and pricing as well as bid projects more competitively can increase profits.
Save time – You'll save time when there's less paper-chasing. With technology, your information isn't somewhere; it's everywhere: at the project site, in the office, on your cellphone… Centralized, real-time data will make business as usual much easier and faster.
The ROI (return on investment) is measurable when you invest in construction technology.
Construction Monitor doesn't endorse any construction technology software or equipment. But we want to share what we learn with you so you can make knowledge-based decisions. What we sell is area-specific information you can use for a competitive edge in the construction industry.
Get a free weekly edition or contact Construction Monitor for more information.