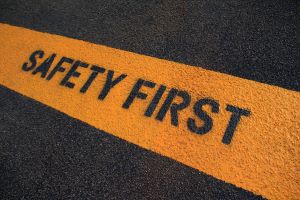 The best construction safety protocol is to eliminate hazards. The second-best safety practice is to minimize risks. The most common injuries on construction jobsites are:
Falls
Struck-by
Electrocution
Noise
Airborne contaminants
Creating a strong safety culture and awareness is a construction leadership responsibility. Providing the safety equipment construction workers need is more than a responsibility; it's a moral and legal obligation. What you don't want to do is spend thousands on personal protective equipment that isn't effective.
PPEs for Construction Safety
Superior Gloves says when you view the hierarchy of safety controls, PPEs are the last line of defense:
Elimination – Remove the hazard
Substitution – Replace the hazard
Engineering – Isolate the hazard
Administrative – Change work processes
PPEs – Provide personal protection gear
PPEs are an investment. If you want the best at affordable prices, internet research will go a long way to provide the information you need before you buy. Every size construction company should have these PPEs available in more-than-we-need quantities:
Basic PPEs

Gloves
Hard hats
High-visibility/reflective safety vests/shirts
Long pants
Safety glasses
Work boots

Hazard-specific PPEs
Want More Work? Track Your Area Construction Trends
You don't need a dedicated marketing team (But it helps!) to study construction trends in your area. You can DIY (do-it-yourself) study the ongoing and new developments every week with one or more of our building permit reports.
Tell us how you want to receive fast, at-a-glance information. You can monitor your market share (and your competitors'). We offer weekly Top Company Reports, New Company Reports, and Summary Reports. In fact, you might consider Construction Monitor subscriptions as a personal-protective tool for your company.
Ask our marketing mavens about ways to improve your construction-industry company's health. Contact Construction Monitor.