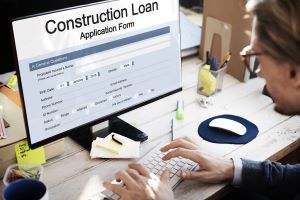 Almost every construction company needs financial assistance at some point. Construction loans for businesses are available in all shapes and sizes from lending institutions of all kinds. These are 5 types of loans that can work best for small businesses in the construction industry:
Line of credit – A business line of credit works like a credit card, but with lower interest rates. Your loan has a specific APR (annual percentage rate).

Consistent repayment can improve your personal credit score.
Funds are available as needed.
There are no prepayment penalties.
You only pay interest on the amount you withdraw.

Short-term – This traditional loan option usually requires no collateral. It's a fixed, lump-sum loan with a specific interest rate and repayment terms.

Funds can be available in 1-2 days.
Loans can be approved even when borrowers have bad credit scores.
No collateral is needed.

Equipment – An equipment loan is 100% of the amount of money needed to purchase equipment. The equipment serves as collateral.

A lower credit score can still qualify for approval because the equipment is collateral.
Lenders have competitive APRs, so you can shop for rates.
Most equipment loans have monthly payments.
The loan process is streamlined.

Invoice financing – Contractors often have outstanding invoices, so invoice factoring can give you the money you need now.

The invoices are collateral.
To get loan approval, the credit rating of your customer is as much or more important than yours.
You can borrow against 100% of outstanding invoices.

SBA – Small Business Administration loans are "the holy grail" of construction business loans, according to one lender. They are partially backed by the government and have low interest rates.

Loan terms can be 10-25 years.
SBA loans can be used for buying equipment, consolidating debt (but not all types of debt qualify), and more.
The application process is complex.
You and your business need good credit and must be able to show how you can repay the loan.
Construction project leads can be the best way to generate income. And we have the largest, most refined U.S. construction information data that can generate leads. Contact Construction Monitor.